Looking for modern furniture?
We are bringing a complete line of furniture encompassing many different styles to suite your design tastes. Let's complete your bedroom, living room, dining room, kitchen and family room.
Our goal is to transform the traditional furniture shopping experience. We want to take away the stress, second-guessing and save you time and money! Stay tuned and subscribe below.
Sign up for our email
and enjoy 10% of your first order and keep up to date on new products, articles and events.
What are people saying
"Customer service is really important to me. I live in Northern, BC and we don't have the selection and inventory that the large cities have. I looked at a few flooring options for my bathroom and kitchen online and then was able to chat with a representative to get some design help and voila, it was so helpful and I did it all from my computer at home."
-- Robert, Terrace, BC
"I did a quick renovation in my cabin in Whistler, I needed to replace all the floors, they were beaten up very badly after years of over use. Fin & Furn has an incredible selection of floors, all colours, grades and types. I'm so happy with the final product. Thank you."
-- Mitch, Whistler
Need inspiration? Shop our Designer approved bundles
Blog
if you are looking for a shower, washroom, living room, drying room, room,  kitchen & fireplace tiles in Edmonton then you have come to the best website in Edmonton. We...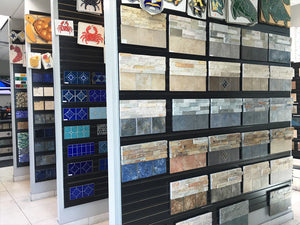 Welcome to Fin and Furn, The best Tile store in California USA. We are a one stop shop from drywall to moving in, for walls and floors we have the...